We have HUGE, amazing, life-altering news.
God has done a lot of dramatic stuff in our lives over the past 90 days, including designing a detour on our journey to China. My husband put it this way, "We are still going to China for our daughter, it's just that the road looked a lot shorter on the map, and now we are picking up another kid along the way."
Our son's birthmother is pregnant again and she asked us to parent this child as well. We already decided that we could not turn down a biological sibling, if that possibility ever existed. So, when we received the phone call from the agency who worked with us on our son's adoption, there was no hesitation.
I exclaimed a very excited and sure, "Yes!"
So in about 2 & 1/2 months, we will be blessed with a new bundle of joy. There are no words to express how grateful we are for the family God is weaving together. We are undeserving and humbled; blessed to be entrusted again by our birthmom. We love and admire her greatly. I'm so thankful for the gift she has given me.
The gender is still unknown. Little Sibling was not very cooperative with the ultrasound. But, they think this baby is a girl! We are exceedingly happy that J gets the chance to grow up with a biological sibling. I can't believe I will be a mother of two in two months!!!
We need a LOT of prayer as we prepare. Please, pray for our birthmom as she walks through this process and especially after the birth and beyond. We want her to have the amazing and happy life God designed for her. She is a blessing.
Of course, it is intimidating to be faced with new adoption fees and nearly no time to come up with them. Sooo much went into our China adoption (which that agency is keeping on hold.) We need favor with foundations and organizations who give adoption grants, especially those who give to keep siblings together.
We know God is in control of all of this. This baby is His. Thankfully, so is all of the funds necessary to bring this baby home. We're going to run in faith, knowing that He provides generously as we keep our hearts and hands open and obedient. As we're trusting Him, we're living in a state of calm and peace (for the moment anyway, ha ha).
Thank you to everyone who has been with us so far on this journey. Life is so unpredictable. It's moments like this when we get to be grateful that God will walk with us on the path we didn't see coming!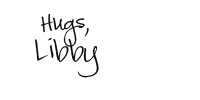 P.S. As you shop for Christmas presents, please consider picking up some gifts from our "Coffee", "Store" and "Books" links. The No More Foundation, Ordinary Hero and Just Love Coffee are helping us get the funds needed for this adoption. Blessings!